Congratulations on Reaching this Milestone!
Transitioning onto Medicare can be a big change in your insurance coverage. We are excited to help you navigate the process, and are committed to getting you the Medicare coverage best tailored for your unique circumstances - exactly when you need it.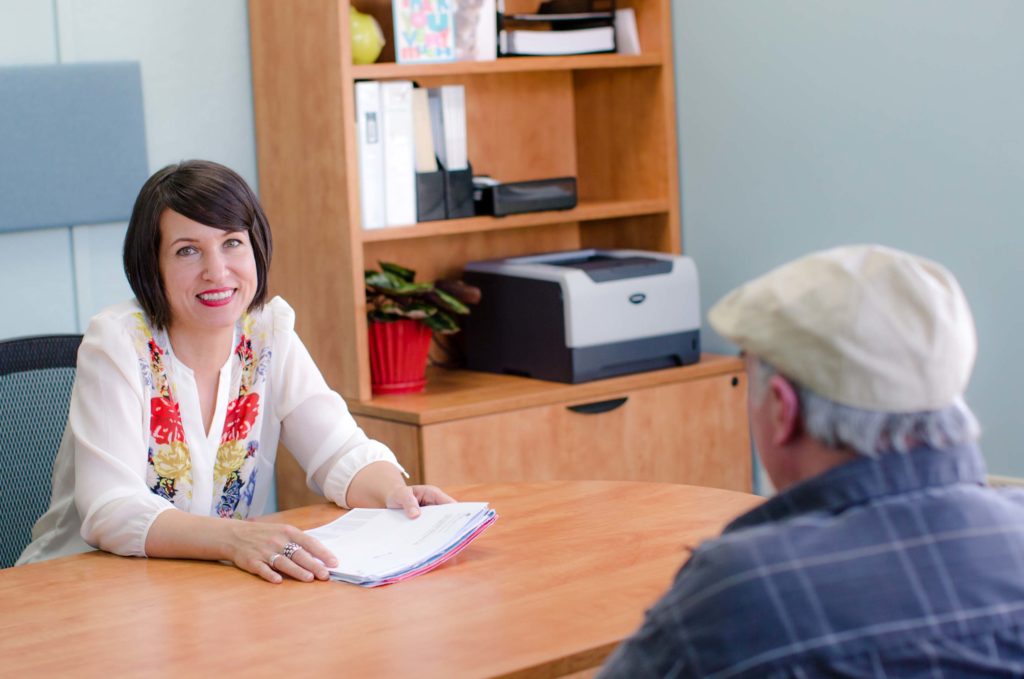 There are multiple steps to enrolling in Medicare, the details of which may differ from person to person. When you call our office, we will ask questions to determine where you are in the process, and advise you on next steps: from the start of your application for Original Medicare (Parts A and B) which you do through the Social Security Administration - to assisting you in evaluating and selecting coverage options in addition to what Original Medicare provides. Your additional coverage is our specialty! Whether you select an additional private plan brokered through Kristin Manwaring Insurance or choose to explore other available options,* we will point you in the right direction.
Call our office at 360-385-4400 to get started, or scroll down this page for an overview on your next steps. (On a cell phone? Tap the number to call!)
*We do not offer every plan available in your area. Currently we represent 11 organizations which offer 71 products in your area. Any information we provide is limited to those plans we do offer in your area. Please contact Medicare.gov, 1-800-MEDICARE, or your local State Health Insurance Program (SHIP) to get information on all of your options.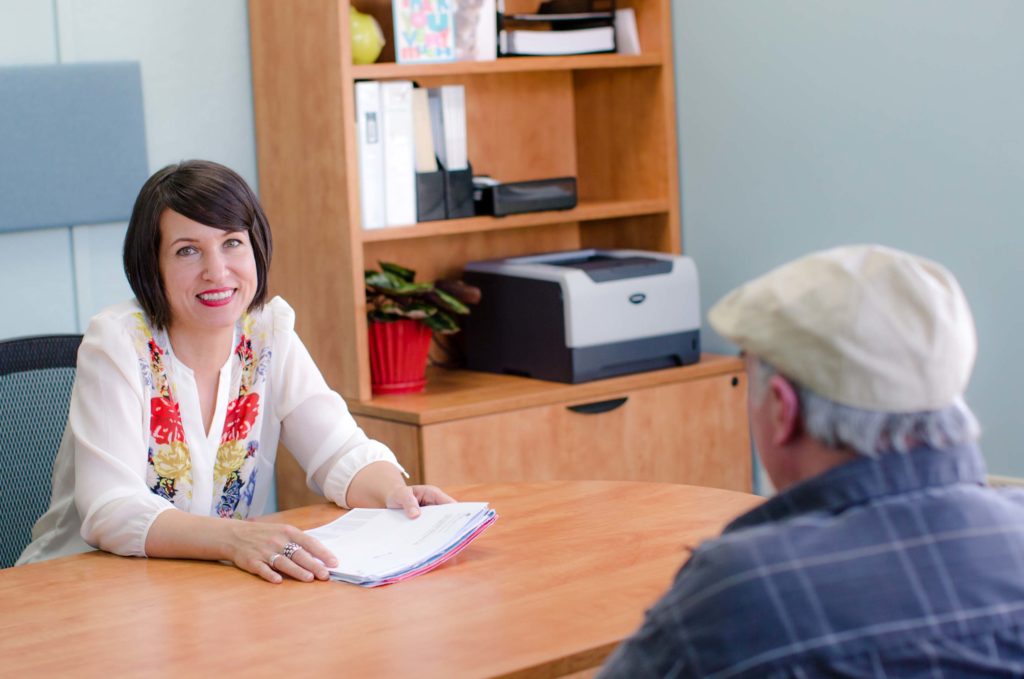 ---
When Are You Eligible to Sign Up?
There is a fixed window in which you can sign up for Medicare and start coverage: the Initial Enrollment Period, or IEP. This period is seven months long, framing the month of your birth. For most people, this window is the three months prior to your birth month, plus your birth month, plus three months after your birth month. You are able to sign up for Medicare at any time during your IEP. However, better to do it sooner than wait to the last minute! Note: If your birthday falls on the 1st of the month, your window starts four months before your birth month, and ends two months after.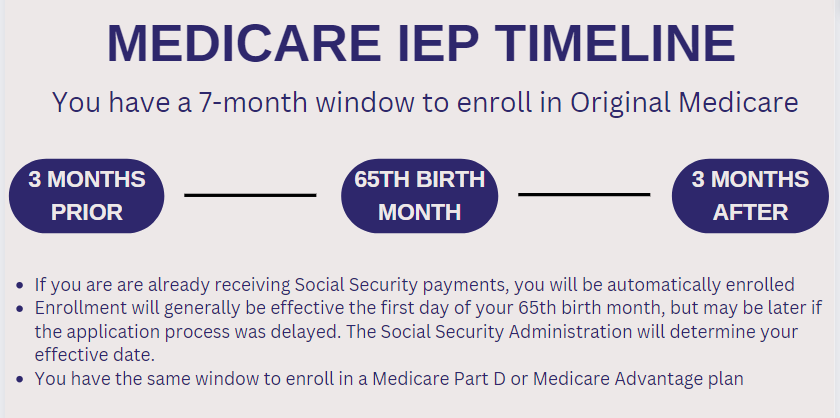 Planning in advance is a great idea! However, while we can provide informational-only consultation before your IEP begins, you must wait until you are in your IEP to proceed with signing up for Medicare or buying additional coverage. If you have questions regarding your timing, we are happy to assist you. Your Medicare coverage will generally be effective on the first day of your birth month. However, your actual effective date may be delayed, for example if you wait until late in your enrollment period to begin your application.
Important: If you miss your enrollment window, late enrollment penalties may apply. If you have doubts about your enrollment timing, call us at 360-385-4400, (tap the number to call) and we'll help orient you to all the deadlines and details.
You May Be Enrolled Automatically
Original Medicare enrollment is handled by the Social Security Administration. If you are already receiving Social Security, enrollment in Original Medicare (Parts A and B) may happen automatically, in which case you should receive your new Medicare ID Card and other documents in the mail. Once you have your Medicare ID, we are happy to help with your enrollment in additional coverage
You can contact the Social Security Administration to confirm your Original Medicare enrollment status. We can give you the phone number for the local Social Security office closest to you for direct assistance.
---
---
Additional information about Medicare can be found on our resources page - click the button to learn more!
---